Tecolutla's
"El Sábalo" Sport Fishing Club


"EL Sábalo" A.C. Sport Fishing Club in Tecolutla, Veracruz, Mexico holds this year its XL annual Tarpon Tournament...
Fishing grounds for this tournament is the offshore area between Barra de Cazones to the north and Barra de Casitas to the south.
Tournament runs from May 13th to 15th, 1999 featuring prizes like cars, fishing boats and TV's.
Register fee $1,200.00 mexican pesos (abt 12 USD) per person.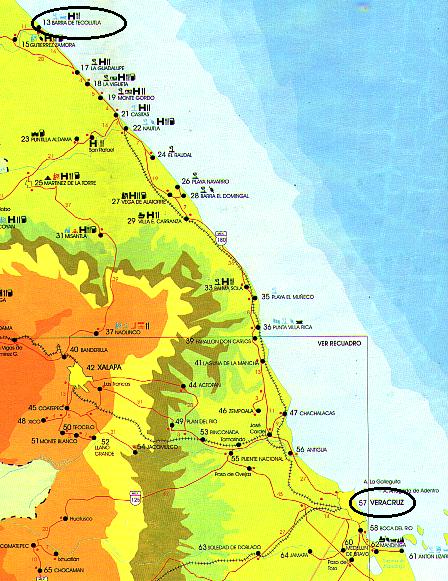 At about 200 kilometers north from Veracruz port and very close to the town of Gutiérrez Zamora, there is BARRA DE TECOLUTLA where its Tarpon Tournament takes place.






Learn about the Veracruz Yacht Club and its Annual Tarpon Tournament.