Golf
"La Villa Rica" Golf Course
25 minutes away from downtown Veracruz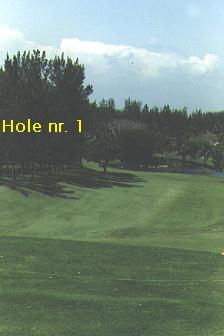 Opened on April 29th, 1972, it is a fine and somehow hilly, par-70 nine-hole course designed by Percy Clifford.
An architect himself and an extraordinary amateur golf player and Mexican Champion on several occasions, Percy Clifford knew the secrets of the game and took advantage of the somewhat rough topography to design this Golf Course.
Drop by at any time, it is not crowded, even tough at sea level the ball will not travel as much as in Mexico City which sits at an altitude of 2,400 meters.
It was Mr. Cortés himself who coined the name of "Villa Rica de la Vera Cruz" (that is ... Hernán Cortés), to name the village from where he started his epic military campaign to conquer the Aztec Empire.
A benchmark in history, the name echoes the starting of a crossbreeding that until now very much characterizes Mexican people. The same name was adopted by "The Club de Golf La Villa Rica".
The course is located on Km 1.5 on the road to the village of Antón Lizardo, site of the only Naval Academy in Mexico, and nearby Mandinga.



The course has some hills of different heights as additional challenges for players. An added difficulty are the prevailing winds from the Gulf of Mexico and the stronger North winds that occasionally blow from September to April.
On a privileged location with a humid tropical climate and vegetation of all types, greens and fairways are always green and bordered by elegant palm trees and other tall trees of various shapes that give a rewarding sensation to the lucky player that has the chance to play this golf course.
You will enjoy a couple of artificial lakes, trees, hawks, woodpeckers, squirrels, herons and many other passing-by birds during the migrating seasons.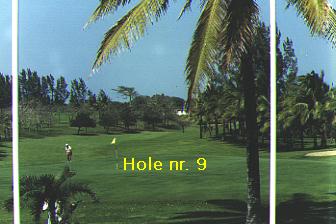 In the vicinity of the Gulf of Mexico and honoring the maritime tradition at Veracruz, La Villa Rica Golf Course offers a Nautical Club and other facilities apart from the Club House, where you may practice Tennis, Swimming and Soccer.